ANNOUNCEMENTS                                                    June 2, 2019
COMMUNION OFFERING: Today is Communion Sunday, and a special offering will be taken for Missions. Please place your donation in the plate as you come up to communion.
CONNECTIONAL GROUP FELLOWSHIP: Today is the Connectional Group fellowship please sit with your Connectional Group. This is a good time to connect in smaller groups to share how we apply God's word in our life, celebrate joys with one another, and pray about our concerns in our life and faith journey.
PENTECOST SUNDAY:  Next Sunday, June 9, is Pentecost Sunday. This celebrates the coming of the Holy Spirit 50 days after Easter. Pentecost is the birthday of the Christian church. We encourage you to wear something RED for Sunday, June 9, to reflect the color of fire that symbolizes the Holy Spirit. Hopefully WUMC will be all in red for Pentecost!
PENTECOST SUNDAY/CHURCH PICNIC:  The Church Picnic will be held on Pentecost Sunday, June 9, after service.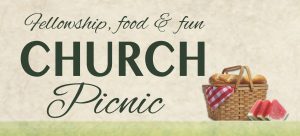 REPLACEMENT OF WINDOWS/ UPGRADES TO CHURCH:   You can still help:
Our church is in need of repairs. Please pray about this, and help with the transformation of the church. As God speaks to your heart, if you have not filled out a pledge form and would like to do so – please fill out a pledge form for your donation and place it in the offering plate.   (forms and envelopes are on front table).
MERCY DONATIONS:  Please remember that everyone can work together, both adults and children, to help the needy with your donation in the boxes located at both entrances.
DAILY PRAYER TIME & BIBLE READING TIME:  The Prayer Time is at 9pm.  Everyone can be in prayer together. Praying together, we are strengthened and blessed. The Bible is one of our greatest sources of spiritual food; try to read your Bible daily.
________________________________________________