ANNOUNCEMENTS                                                                 May 19, 2019
Jesus Christ our Lord is Risen, Alleluia!
ANNUAL CONFERENCE: Annual Conference is a yearly session for clergy and lay members to worship, learn about programs and conduct the business of the UMC of Greater New Jersey from today, Sunday, May 19 – Tuesday, May 21, at the convention center, Wildwood. Joe and Janet Ciravolo will be attending the Conference with Pastor Lee.
PENTECOST SUNDAY/CHURCH PICNIC:  The Church Picnic will be held on Pentecost Sunday, June 9, after service.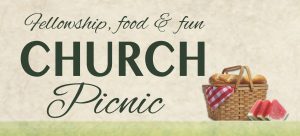 CONGRATULATIONS:  Congratulations to Grace Ha-Won Lee on her graduation from the School of Visual Art, Graphic Design Major.
REPLACEMENT OF WINDOWS/ UPGRADES TO CHURCH:   You can still help:
Our church is in need of repairs. Please pray about this, and help with the transformation of the church. As God speaks to your heart, if you have not filled out a pledge form and would like to do so – please fill out a pledge form for your donation and place it in the offering plate.   (forms and envelopes are on front table).
MERCY DONATIONS:  Please remember that everyone can work together, both adults and children, to help the needy with your donation in the boxes located at both entrances.