ANNOUNCEMENTS                              April 28, 2019
Jesus Christ our Lord is Risen, Alleluia!
EASTER SERMON SERIES: Today is the second sermon in Pastor Lee's three week sermon series "What is Love?"  We will hear how this LOVE has power today to transform every aspect of our loves.
TREE REMOVAL:  Be sure to notice that trees have been removed on the church property; three trees from the church yard, and two trees from side courtyard. This now makes the church more open and visible to people travelling down Main Street.
ANNUAL CONFERENCE: Annual Conference is a yearly session for clergy and lay members to worship, learn about programs and conduct the business of the UMC of Greater New Jersey. This year it is held Sunday, May 19 – Tuesday, May 21, at the convention center, Wildwood. Joe and Janet Ciravolo will be attending the Conference with Pastor Lee.
PENTECOST SUNDAY/CHURCH PICNIC:  The Church Picnic will be held on Pentecost Sunday, June 9, after service.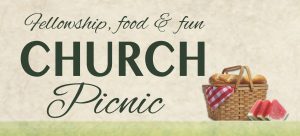 REPLACEMENT OF WINDOWS/ UPGRADES TO CHURCH:   You can still help:
Our church is old, and in need of repairs. Please pray about this, and help with the transformation of the church. As God speaks to your heart, if you have not filled out a pledge form and would like to do so – please fill out a pledge form for your donation and place it in the offering plate.   (forms and envelopes are on front table).
PASTOR VACATION:  Pastor Lee and family will be away from Monday, May 6 to Saturday, May 11. They will be visiting his daughter Mary's home in Austin, Texas.
DAILY PRAYER TIME & BIBLE READING TIME:  The Prayer Time is at 9pm.  Everyone can be in prayer together. Praying together, we are strengthened and blessed. The Bible is one of our greatest sources of spiritual food; try to read your Bible daily.